Visit us during the Orchid Market
from 22 – 26.2.2023 …
… and immerse yourself in the fascinating world of exotic flowers in the Hirschstetten flower gardens together with orchid lovers.
After a long "corona-related" break, we as an association have decided to offer orchid enthusiasts a special plant experience again. To ensure that the time until the next exhibition in 2024 is not too long and that we as an association can react flexibly to external risk factors (such as energy costs, hygiene regulations, travel restrictions for exotic exhibitors or changed visitor behaviour), we have adapted the setting of this event a little.
We will start with an orchid market in Greenhouse 1, where 22 orchid gardeners will create a joint exhibition area and the Hirschstetten Flower Gardens will create a show stand. Of course you can shop to your heart's content and your physical well-being will also be catered for.
And "the best" is … we offer the same low admission prices as in 2020 … and look forward to many visitors … we look forward to seeing you!
Come along and bring your family, friends, acquaintances & interested parties.
We would like to extend a warm welcome to you already now.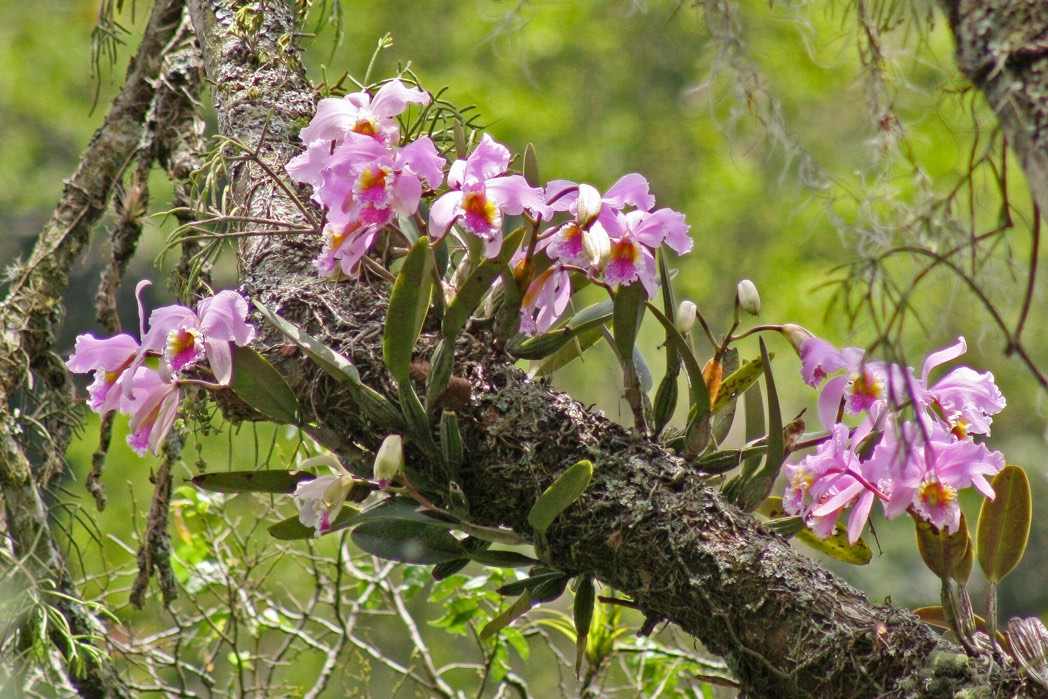 Cattleya mossiae in the natural habitat Venezuela-Foto von M. Speckmaier